Free Guided Tours - K' Road Gallery Precinct
Take a free tour through the K' Road & Putiki Street art gallery precinct with art experts Emil McAvoy and Alice Tyler. Trace artist Veronica Herber's new temporary tape installation along the pavement as you're given a guided tour and insight into the current exhibitions of some of Auckland's best galleries.


Free with entry to the Auckland Art Fair
Tickets essential & limited spaces available


Schedule




Tours are 60-80 mins


Tour Guides


Emil McAvoy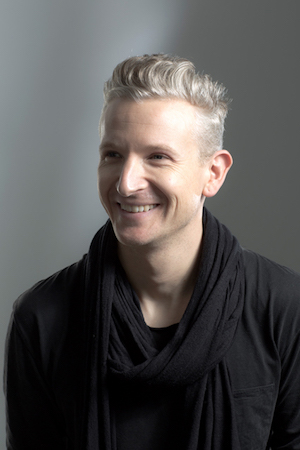 Emil McAvoy is an artist, art writer and Lecturer in Photo Media & Fine Arts at Whitecliffe College of Arts & Design. He publishes widely as an essayist and critic, including for Art New Zealand, Art News New Zealand, EyeContact, Pantograph Punch, and numerous public and dealer galleries. He is also a contracted Gallery Co-ordinator & Publicist for Two Rooms. He holds an MFA from the Elam School of Fine Arts, and a BVA from the Auckland University of Technology. He has held tour guide roles at City Gallery Wellington and Te Uru Waitakere Contemporary Gallery, and in 2017 hosted tours of K' Road based galleries for Electric Night during Artweek.
Alice Tyler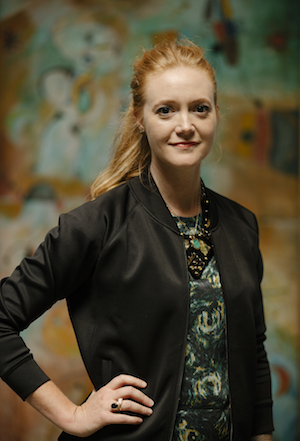 Alice Tyler is Manager of Programming at CoCA (Centre of Contemporary Art) Toi Moroki in Christchurch. She was previously Assistant Curator at Gus Fisher Gallery, overseeing the gallery and the art collection of the University of Auckland, and has led art tours to Japan, the Sydney Biennale, and Simon Denny's Secret Power at the Venice Biennale in 2015 where she worked as an exhibition attendant. She holds an MA in Art History and a Graduate Diploma in Fashion Technology, and has written for various publications including Art New Zealand and Context, the journal for the Costume and Textile Association of New Zealand.




Commissioned Artist


Veronica Herber


Veronica Herber is an installation artist based in Auckland. She holds a BVA from AUT, and upon graduation participated in several large outdoor sculpture exhibitions in New Zealand and Australia, including Sculpture by the Sea (Sydney) and Headland on the Gulf (Waiheke Island). She has also created installations in Mexico and Cuba, and exhibited widely in gallery contexts. Her work is included in the Chartwell Collection, Auckland Art Gallery Toi o Tamaki and The James Wallace Arts Trust. In 2017 she created a temporary tape installation along K' Road for Electric Night during Artweek: veronicaherber.com
Banner photo credit: Dyego Cortinas
Sponsored by the K' Road Business Association
With support from the Auckland Art Fair
---
Take yourself on a journey through the backstreets of Auckland's most creative area, Karangahape Road, famous for it's fringe culture and artist community.

The K Road Street Art Tour takes you off the beaten trail and gives you a guide to the little known areas of central Auckland. Here you'll discover a selection of the most impressive works of street art New Zealand has to offer, all with a distinctly local feel.

Download the flyer here.